Inquire Now!
for A Fast Approval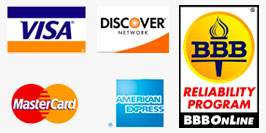 High Risk Merchant Accounts
Business America specializes in High Risk Merchant Account acquisition, striving for the best possible service at the lowest possible cost. High Risk Merchants have specialized needs and can often obtain lower costs and more efficient processing capabilities by utilizing a merchant service provider that focuses on High Risk Merchant Accounts. Learn More...
International Merchant Accounts
Business America can provide an International Merchant Account for ecommerce merchants in international or emerging markets. Focusing on the specialized needs of international merchant processing, Business America offers international merchant services tailored solutions for lower costs, faster settlements, and more efficient processing capabilities utilizing high quality payment gateways, the latest anti-fraud tools, and professional support and service. Learn More...
Offshore Merchant Accounts
Business America Offshore Merchant Account acquisition services focus on providing high quality offshore credit card processing solutions and offshore merchant accounts for the global marketplace. An offshore merchant account can meet the needs of merchants in the U.S. and beyond, providing low cost, efficient processing capabilities utilizing the latest in offshore merchant services technology. Learn More...
Ongoing Risk Management
Our commitment to a long-term relationship with our merchants means we are continuously helping our merchants to use the latest methods and technologies to reduce and avoid chargebacks and manage the risk of their merchant services operations on an ongoing basis. We work closely with the underwriting and risk departments of our acquiring banks to help merchants identify ways to combat fraud, lower chargeback rates, win chargeback disputes, and lower overall risk, and thus overall processing costs to the merchants. Business America can help merchants reduce chargebacks. Learn More...